Here's why all retailers should sell private label chocolates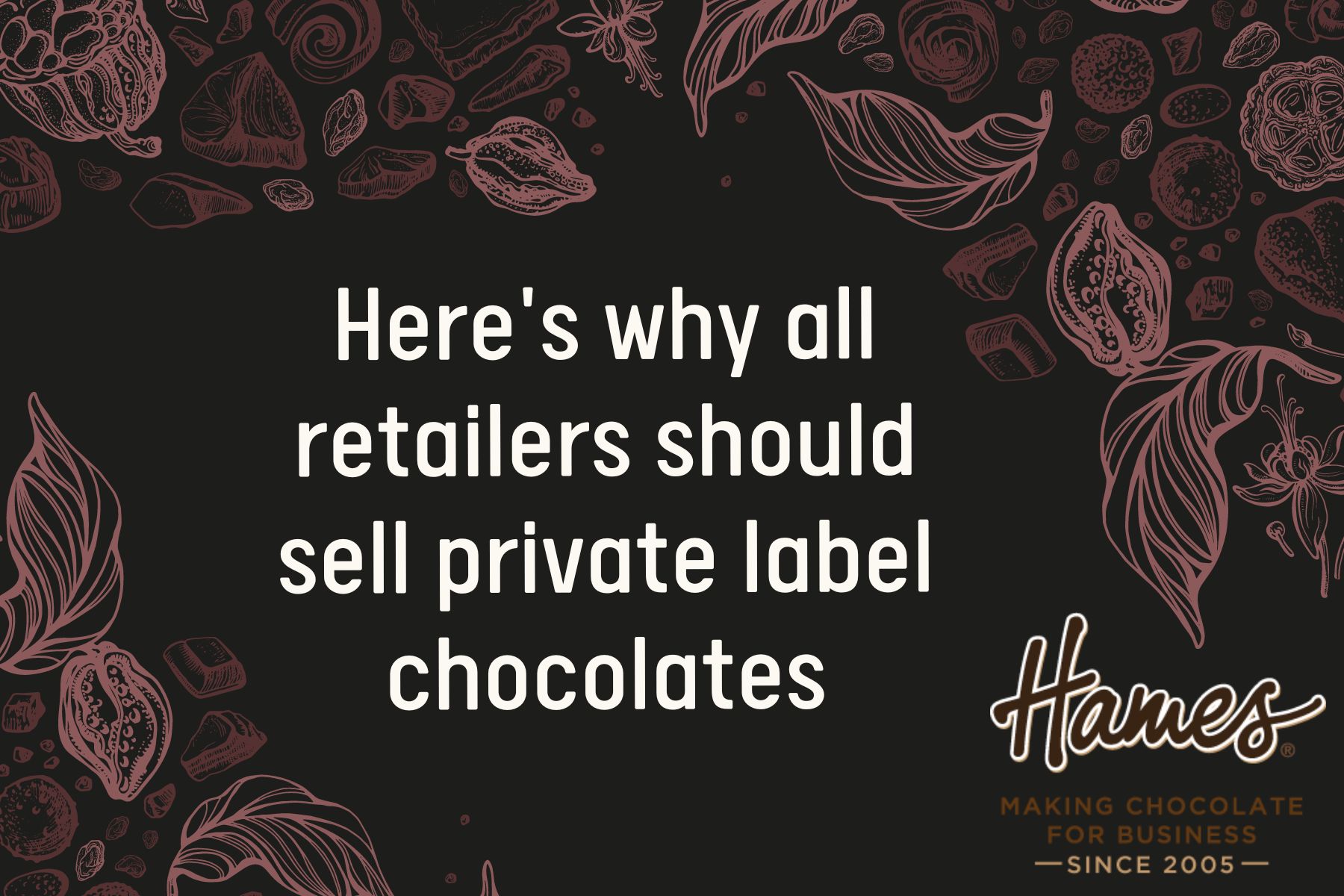 Here's why all retailers should sell private label chocolates
Exclusivity and exclusivity: Private label chocolates can create a sense of exclusivity for customers. By offering unique or limited-edition products, retailers can generate excitement and attract a loyal customer base that values the exclusivity of the private label brand.
Quality and differentiation: Private label chocolates can help retailers differentiate themselves from competitors. By offering exclusive or unique flavours, packaging designs, or specialty products, retailers can create a distinct brand identity that sets them apart in the market. Private label products are widely seen by the consumer and retailer as better quality, innovation and choice than some of the more widely known established brand names. There is much more excitement for a shopper browsing private label chocolate shelves than more established brands.
Profitability: Private label chocolates often offer higher profit margins compared to branded chocolates. Retailers have more control of pricing allowing them to offer competitive pricing whilst maximising profits.
Reflection of brand values: Private label chocolate products can accurately reflect your brand values both in quality, taste and sustainability. The retailer can choose what type of chocolate to use (high cocoa, low cocoa, high milk solids, British, Belgian, vegan, low sugar, they can choose flavours and the final look and feel of the product. They can also choose to use sustainable cocoa from schemes such as The Rainforest Alliance or Fairtrade and consider the environment in their choice of packaging.
Marketing of seasonal products: Private label branded chocolates offer retailers a range of additional seasonal marketing opportunities. Every year consumer panels declare their decision on "Best Easter Egg", "Best Value Easter Egg", "Best Vegan Easter Egg", "The Best Advent Calendars".
Branding and loyalty: Developing a private label chocolate brand allows retailers to establish their own brand identity. When customers associate a particular chocolate product with a specific retailer they are more likely to return to that retailer for future purchases.
Control: Retailers have a greater control over the ingredients and sourcing of private label chocolates allowing them to cater for specific customer preferences, dietary restrictions such as gluten free chocolates or vegan and also address emerging market trends.
Flexibility and innovation: Private label chocolates offer retailers the flexibility to experiment with flavours, formats and packaging. This allows them to respond quickly to changing consumer tastes and preferences as well as introduce seasonal or limited edition products.
Increased customer trust: Private label chocolates that consistently meet or exceed customer expectations can help build trust between retailer and the consumer. If customers have positive experiences with private label products they are more likely to trust the retailers other offerings, leading to increased sales and loyalty.
Hames Chocolates have been making chocolates for business since 2005. We make and supply a wide range of private label chocolates and confectionery including: chocolates, moulded chocolates, hot chocolate, easter eggs, advent calendars, lollipops, cake decorations, honeycomb, fudges, toffees and hard candies.