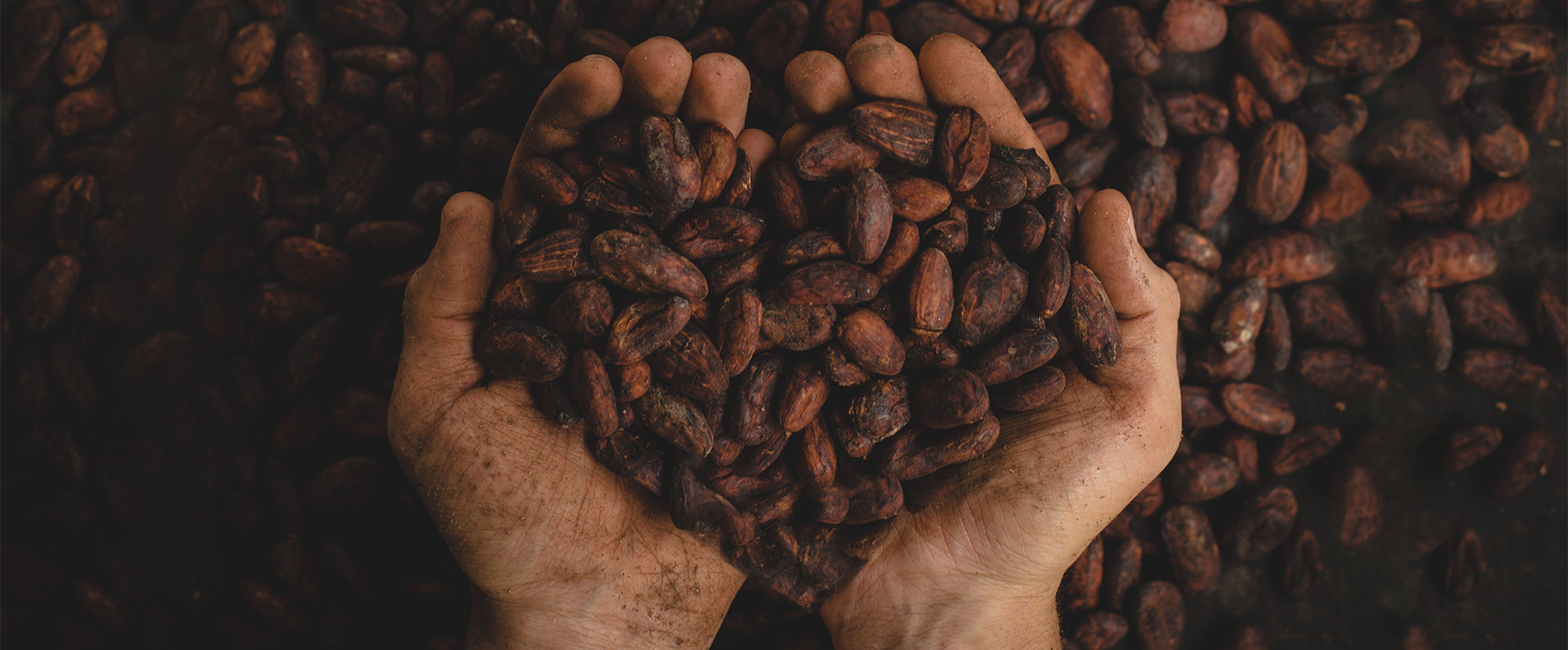 At Hames Chocolates Ltd, we have pledged to ensure that our cocoa is supplied from ethical and sustainable resources. This allows us to work with The Rainforest Alliance & Cocoa Horizons to protect the communities and the planet when purchasing our cocoa, whilst never compromising on quality.
Go sustainable - Cocoa traded fairly from farmer to factory?
There are a number of schemes to ensure that the cocoa used in chocolate production is traded fairly and sustainably but what does traded fairly actually mean and how can chocolate factories help the cocoa growers in places like the Ivory Coast?
By joining a certification program both cocoa farmer through to chocolate factory can work together. By paying an additional premium for our cocoa based products the certification programs fund schemes to increase cocoa farmer productivity, improve their community and protect the environment. Cocoa Certification programs include Rainforest Alliance, The Fair Trade Foundation and The Cocoa Horizons Foundation

 
What are the issues faced by Cocoa farmers

?
Most of the world's cocoa comes from West Africa and is often grown by small holder farmers in remote areas. The farmers often lack basic infrastructure and services. The additional premiums paid for the cocoa help to ensure the farmers receive a fair price for the cocoa, also making sure they receive business education and help needed to be sustainable and ensure their future crops, helping the families get access to education, health care and clean water.
 
How do you know that the chocolates that you enjoy are part of a certification program?
Often you can tell if the chocolate you are purchasing contains cocoa that has been traded fairly by the scheme logo or seal shown on the packaging of the chocolate products that you buy. Hames Chocolates are working to introduce the logo's and seals on all their packaging so you can more easily see which scheme that you are helping to support by buying our chocolates.
In 2019 Hames Chocolates were members of four schemes UTZ Certified Cocoa, Rainforest Cocoa, Fair Trade and Cocoa Horizons.

By 2020 UTZ Certified and Rainforest Alliance were brought together under one new brand Rainforest Alliance Cocoa and Hames made the decision to support two of the schemes Rainforest Alliance and Cocoa Horizons.

The Rainforest Alliance works to solve urgent environmental issues and social challenges. From fighting deforestation and climate change to building economic opportunities for cocoa farmers and their workers. The Rainforest Alliance give constant news updates on their sustainability work with cocoa. Find out additional ways how you can help.

The Cocoa Horizons Foundation is a non-profit and third party verified organisation. They focus on productivity, environment and community addressing issues such as zero child labour, educating cocoa farmers and making them more prosperous. They also look at protecting the environment with no deforestation and being carbon positive with the planting of cocoa and non-cocoa trees. The Cocoa Horizons program reports on its activities twice a year and you can read the most up to date information on their website.

Hames Chocolates believes in transparency throughout the cocoa supply chain that's why they've also been members for many years of Sedex one of the world's leading ethical trade service providers.

Carol Oldbury, Director of Hames Chocolates said "We use the Sedex platform to connect to other like-minded ethical businesses secure in the knowledge that our suppliers are also using responsible labour practices and source responsibly."

The Sedex platform asks questions from each member about their labour practices, health and safety and their environment and business ethics.
The Rainforest Alliance seal signifies positive change in the world. It is a symbol of shared responsibility and collective action—one that amplifies and reinforces the beneficial impacts of responsible choices.
Our green frog seal indicates that a farm, forest, or tourism enterprise has been audited against rigorous certification standards that require meaningful steps toward long-term environmental, social, and economic sustainability.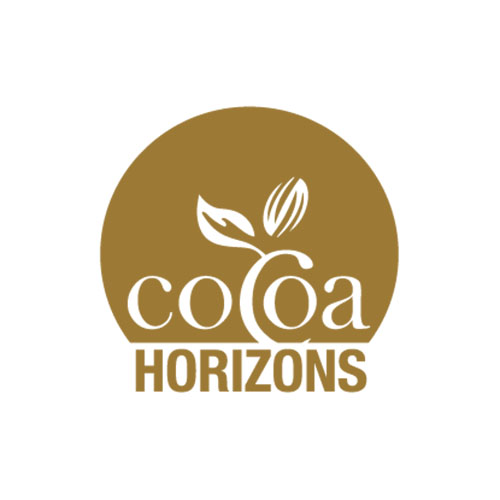 Cocoa Horizons is an impact driven program focused on cocoa farmer prosperity and helping build self-sustaining farming communities that protect nature and children. The Cocoa Horizons Foundation is an independent, non-profit organization supervised by the Swiss Federal Foundation Supervisory Authority.