When should you eat Easter Eggs?
For Christians the chocolate Easter Egg symbolizes the resurrection of Jesus Christ.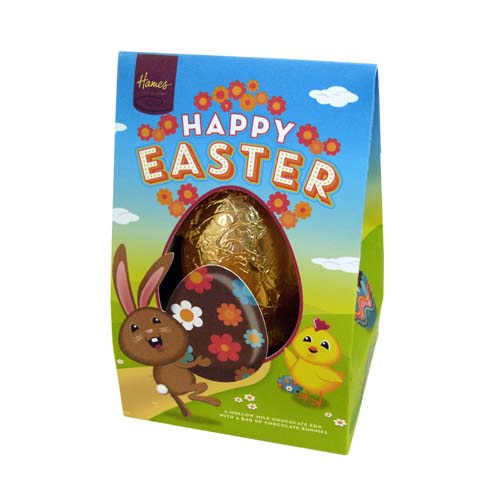 Abstaining from eating dairy products during the six weeks of Lent historically meant that Easter was the first chance to eat eggs and dairy products. The 40 day period of Lent starts from Ash Wednesday and ends on Easter Sunday .
Fast forward to 2021 and we did a survey at our chocolate factory and asked our staff: Is there a specific day you should give and eat Easter Eggs? There was a bit of a split with some saying Easter Eggs were received on Good Friday but it was unanimous that those delicious chocolate Easter Eggs shouldn't be eaten until Easter Sunday!