What you need to know about Private Label Chocolate Development!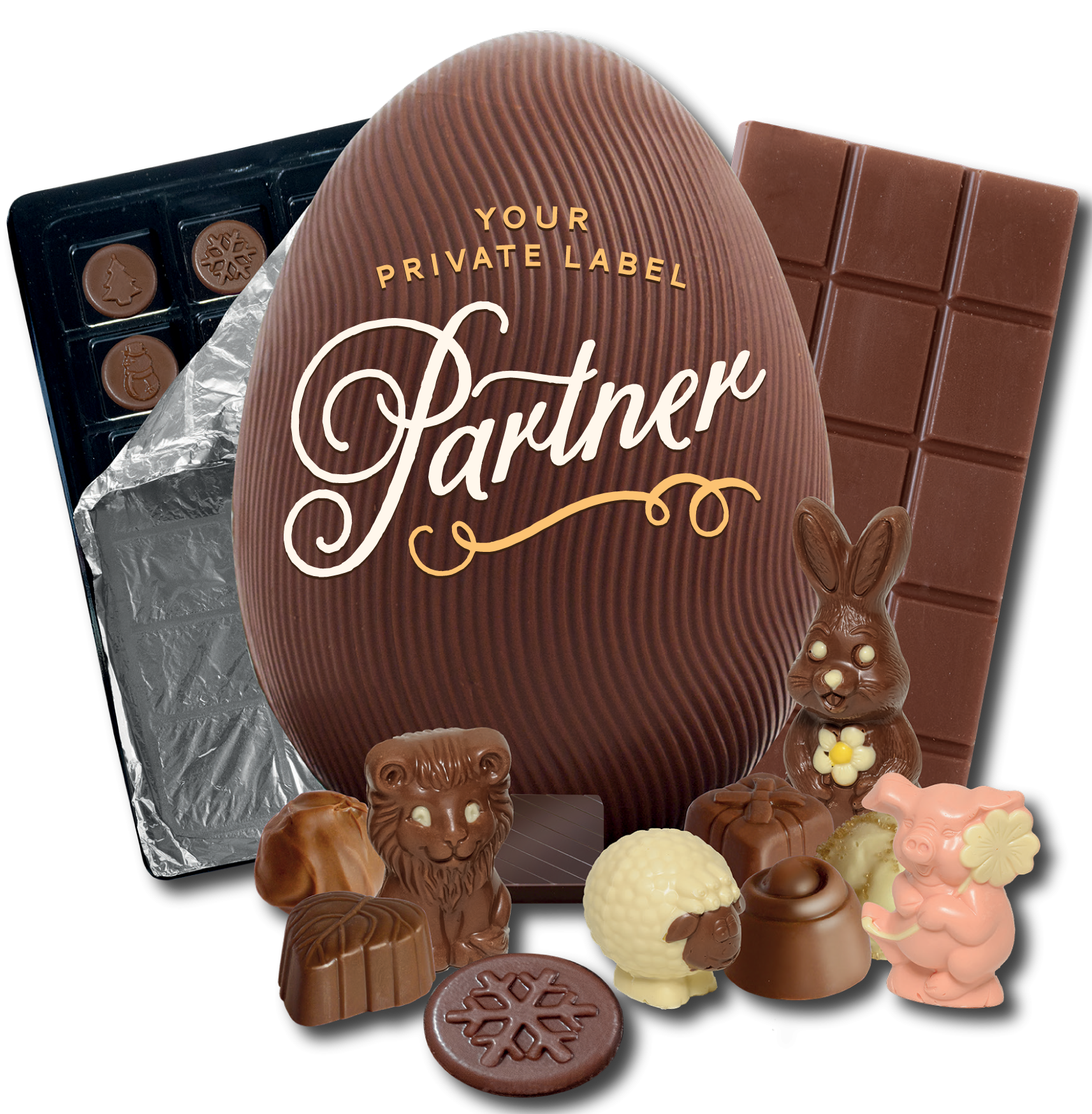 What you need to know about Private Label Chocolate Development
Every journey starts somewhere and for private label chocolates the journey starts with the brand owner / buyer's imagination! The chocolate experts at Hames Chocolates walk us through some of the steps involved in private label chocolate development.
The Chocolate Brief:
All our customers are different, ultimately, we will need a chocolate brief from you. What would you like us to make? In our Lincolnshire based chocolate factory we manufacture chocolate bars, chocolates, truffles, easter eggs, advent calendars, hot chocolate spoons, chocolate bombes and cake decorations to name a few.
We'll have questions and the more you can tell us initially then the easier the process (and the quicker that we can give you an estimate of how much it will cost).
Questions we'll ask you include:
• What chocolate products would you like us to make?
• How many would you like?
• If relevant, what grade of chocolate would you like us to use?
• Let us know early in the process if we should use sustainable cocoa products such as Rainforest Alliance
• Are there any ingredients that you would like us to avoid using?
• How do you expect the finished product to look? Have you thought about the packaging?
• What is important to you in chocolate packaging? Recyclability? Compostable? Price? Protection of the chocolate product?
• How many chocolate items do you need per outer?
• Are you looking for Hames to supply all the raw materials or will you be supplying any of them? (Customers supplying raw materials including packaging, is only an option for larger orders)
• When would you like to receive the delivery?
• We need answers to these questions before we can provide any costings
If its easier for you, you can schedule an appointment to talk about your project. This is usually via a telephone call or Zoom video call.
Private label chocolate manufacturing is a whole team effort:
Sales team – deal with your initial enquiry. After your initial contact we will allocate you a personal business development manager who will walk with you through the steps involved in developing your private label chocolate products and stay with your account from development stage to the point we despatch your chocolates.
Compliance team and technical manager – the team risk assess all ingredients and raw material to make sure they are the best ingredients and safe to use in our factory. The also write the recipes and the packing specifications for all the chocolates.
Chocolatiers – our chocolate making experts make any development samples required and work out how we scale this up for a bigger production run.
ERP manager – arranges for your private label product and all associated ingredients and packaging to be listed on our system. This means that all components can be traceable all the way back to supplier and forward to the customer delivery address.
Graphics designer – provides any cutter guides and templates required for your packaging. You, our customer generally provides print ready artwork and then the graphic designer can send final artwork to print. The graphic designer checks packaging arriving on site against your approved artwork.
Packing team – follows the packaging specification to make sure we pack your chocolate just the way that you want.
Warehouse – carefully palletise or pack your order to make it leaves us in tip top condition and they arrange for the haulier (or courier) to send the chocolate to your desired address (unless you are arranging your own collection).
Accounts –The accounts team work with you to make sure that we get paid on time. Sorry, we had to spoil it!
Risk Assessment:
As a professional chocolate manufacturer and private label partner Hames Chocolates undertakes a HACCP risk assessment of every raw material that comes onto the chocolate factory site and all the processes (steps) used to produce and send out chocolate products.
We need to understand the source of all raw materials and understand any allergens that the raw materials have (or may have) come into contact with.
We need to know the name of every manufacturer (not just supplier / wholesaler) that is supplying raw materials into Hames. Raw materials should be sourced from a manufacturer with GFSI recognised food safety program such as BRCGS as we need re-assurance that everyone in the supply chain is working to the same robust food safety standards that we are.
Some of our customers supply their own raw material and we can't accept customer deliveries unless these raw materials have been approved by our Technical Manager or Compliance Team. If a customer arranges to deliver raw materials into us without prebooking it may be turned away by our warehouse.
Accreditation and Certification:
Hames Chocolates have a comprehensive food safety system and are BRCGS accredited.
BRCGS (Brand Reputation Compliance Global Standards) is a leading brand and consumer protection organisation. Their standard requirements ensure that our organisation have quality, safety and operational criteria in place to fulfil our legal obligations and to ensure safe chocolate production.
Hames Chocolates are also proud to be Rainforest Alliance certified, working towards a more sustainable cocoa sector, tackling issues such as climate, forests, human rights and farmer livelihoods.
The Rainforest Alliance Cocoa Seal was produced by farmers, foresters and companies working together to create a world where people and nature thrive in harmony.
Customer Responsibilities:
The brand owner takes all responsibility for all aspects of the packaging on private label products.
Including:
1. Labelling legally and correctly
2. Declaring ingredients and allergens
3. Copyright of design and use of trademarks
4. Consideration of your target customer market
5. If the product is being exported, ensuring that the ingredients used and labelling is appropriate and legal for the destination country. This includes ingredients and allergens (we recommend using an expert consultant in your destination country)
6. Ensuring packaging developed especially for you is robust enough for product to travel safely
7. This is only a snapshot of customer responsibilities. You will of course have other responsibilities and considerations that we haven't listed here.
Exporting Private Label Chocolate Products:
We recommend that you use and expert consultant for your destination country.